The ProSeller Corner
Tell the world a little bit about yourself.
Pam
My name is Pam and I live in Northern Ontario in Canada. I have a great husband of 6 years and 2 wonderful little boys. I went to school to be a teacher, but unfortunately have been a supply teacher for 6 years now. It's a shame that the job market is so competitive. However, that made my search for a new career even more important, which led me to Zazzle.
The ProSeller Corner
When did you start designing at Zazzle and what made you choose them?
Pam
I started designing at Zazzle in November of 2010. I was very concerned about my career come the following September, because I am on call as a supply teacher and wouldn't be able to work. My son started school this September and we are unable to change his busing, so working as a supply was not an option. Luckily, a friend introduced me to Zazzle. She knew I was a creative individual and I'm quite good at researching and learning new things, so she thought it would be perfect for me. I'm so glad she did, because I just love it.
The ProSeller Corner
Do you have any other stores at Zazzle?
Pam
No.
The ProSeller Corner
What has been you best selling product?
Pam
My best selling product is my black and white floral wedding program.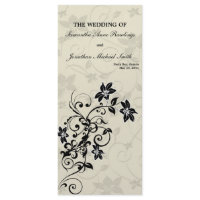 The ProSeller Corner
What do you enjoy doing when you're not working on your store?
Pam
I love to play volleyball, baseball, play with my kids, be creative in the kitchen, make handmade soap and lotions, and much more.
The ProSeller Corner
How do you balance your time between Zazzle and life?
Pam
I have to kick myself off the computer. I just love creating and posting my newest creations. It's very fulfilling. But my family is very important to me as well, so I have to set blocks of time aside that are for Zazzling and for friends and family.
The ProSeller Corner
How long had you been with Zazzle before you reached a ProSeller status?
Pam
I think it was in my 5th or 6th month. It took several months before I sold anything, but once I did, it just kept becoming more and more consistent.
The ProSeller Corner
Getting noticed and becoming a ProSeller takes a lot of hard work and time. What advice would you give to those aspiring to become a ProSeller?
Pam
Try to post something everyday. I usually work on a new design everyday and then post several variations of it. Another thing I will do is post a wedding set, then everyday for a few days, I post it in a different colour. This way, I have something posted, but I can still devote lots of time to my family.